Life for mobile home owners in two Carson, California mobile home parks is about to change – for the worse.
Mobile home residents at Carson Gardens Trailer Lodge (97 Spaces) and Laco Mobile Home Park (94 Spaces) woke up one morning in July 2015 to find that Kort & Scott Financial Group now owned their parks and Sierra Corporate Management was their new Park Manager.
There was no announcement to the residents that the parks were being sold and no one knew what was going on – until it was too late. KSFG purchased both mobile home parks in a package deal in July 2015.
Many of these residents could be facing some form of financial hardship within the next 6-18 months due to the changes that are, and will be taking place at their mobile home parks that are now owned by a KSFG named business entity and managed by Sierra Corporate Management (SCM).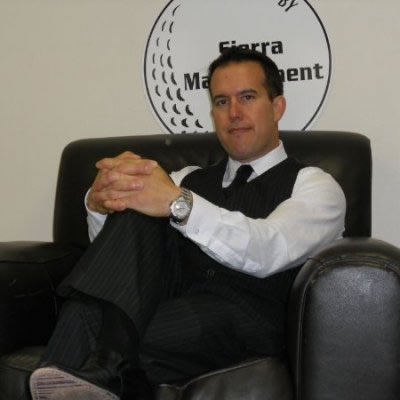 Kort & Scott Financial Group is ranked #13 out of the top 100 U.S. Manufactured Home Community Owners according to MHU (Mobile Home University). This ranking is based on the total number of mobile home park spaces owned.
Sierra Corporate Management is the mobile home park managing division of a Kort & Scott Financial Group named business entity.
KSFG have been doing business in the State of California for 25+ years and claim to have acquired over 9,500 mobile home spaces during that period. We've documented 7,363 of those and we are working diligently to uncover the remaining 2,137+ spaces.
The KSFG portfolio includes, but is not limited to, 35 mobile home parks in California, 2 in Arizona, 2 in Colorado, 1 in Illinois and 2 in New Mexico for a total of 42 mobile home parks associated with Kort & Scott Financial Group. Four of those mobile home parks, totaling 1,127 mobile home park spaces, have been sold since 2014.
But why are KSFG purchasing mobile home parks in rent controlled cities in California?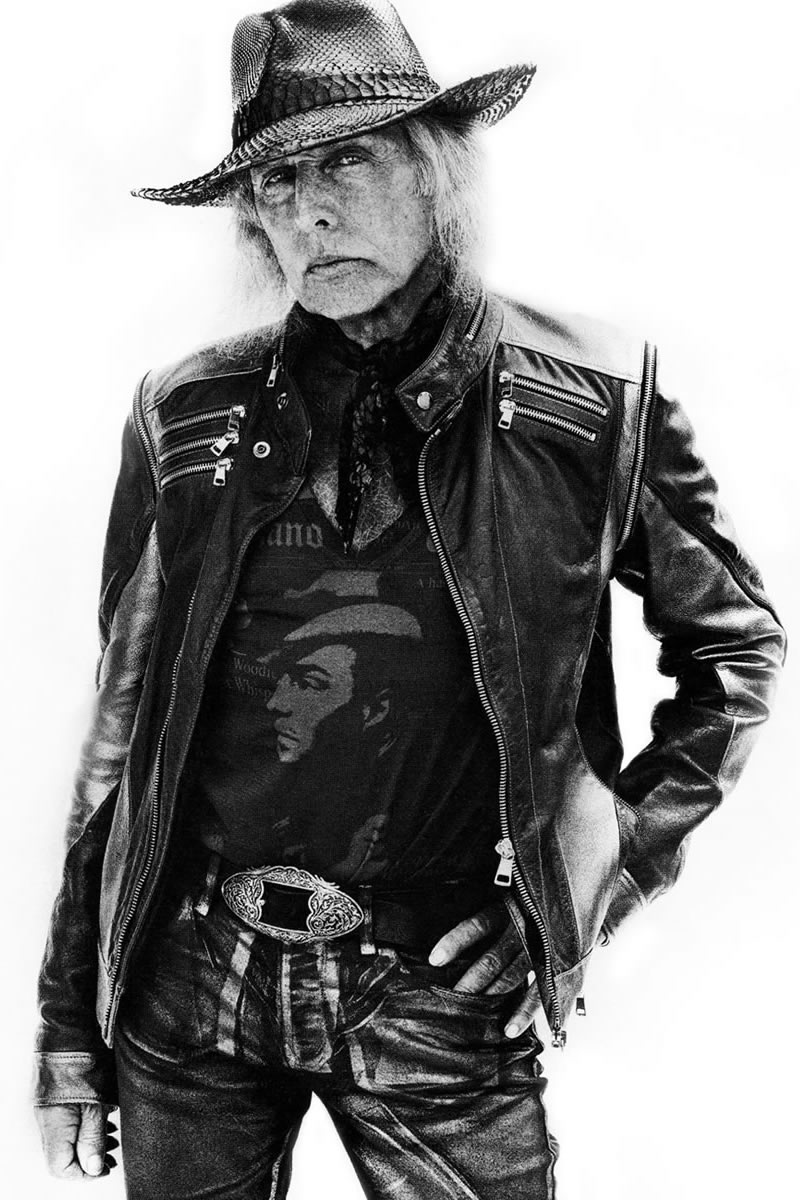 The City of Carson has a Mobilehome Space Rent Control Ordinance. It has been constantly under litigation attack by Mr. James Goldstein.
The ordinance is fiercely upheld by the City of Carson, this is one of the best protected cities in the nation when it comes to mobile home owners.
After two decades of litigating with the city over its rent control ordinance, the once determined Mr. Goldstein has publicly stated in November 2015 that he's dropping his $70 million dollar lawsuit against the City of Carson.
But, is that the end of this battle for the city? We're not so sure – there's a new mobile home park owner in town – KSFG.
According to our research, it is uncommon for KSFG to purchase mobile home parks in cities where there is a mobile home space rent control ordinance. That philosophy seems to have changed based on three recent mobile home park purchases in July and October 2015 in two rent controlled cities, Carson and Santa Clarita, California.
Carson Gardens Trailer Lodge (97 Spaces, Family)
437 West Carson Street, Carson, California 90745, 310-328-0600
Purchased: Jul 2015
DBAs: Carson GP LLC, Carson MHP Associates LP
Park Management: Sierra Corporate Management
Laco Mobile Home Park (94 Spaces, Family)
22325 South Main Street, Carson, California 90745, 310-835-7313
Purchased: Jul 2015
DBAs: Carson GP LLC, Carson MHP Associates LP
Park Management: Sierra Corporate Management
Sierra Mobile Home Park (74 Spaces, 55+)
18204 Soledad Canyon Road, Santa Clarita, California 91387, 661-252-3028
Purchased: Oct 2015
DBAs: Sierra GP LLC, Sierra MHP Associates LP
Park Management: Sierra Corporate Management
KSFG also own another mobile home park in the City of Santa Clarita, Granada Villa Mobile Home Park, it has 179 spaces – only 11 remain under the city's rent control ordinance.
KSFG purchased Granada Villa Mobile Home Park in 2002, it is managed by Sierra Corporate Management. The park has been through a demographic shift and is predominately a low income Hispanic population with both language and culture barriers.
We would like to propose that the Carson City Council perform a Case Study on Granada Villa Mobile Home Park in Santa Clarita, California. There is a thirteen year history (2002-2015) of Sierra Corporate Management and its predatory business practices. Our hypothesis is that what may have happened at Granada Villa Mobile Home Park may be an indicator of what KSFG have planned for the City of Carson and its mobile home parks.
Granada Villa Mobile Home Park (179 Spaces, Family)
18540 Soledad Canyon Road, Santa Clarita, California 91351, 661-252-3515
Purchased: Sep 2002
DBAs: Granada Villa GP Corp, Granada Villa LP
Park Management: Sierra Corporate Management
City of Santa Clarita – Manufactured Home Rental Adjustment Panel

Jeff Hogan, 661-255-4995
Kimberly Luepke, Panel Secretary, 661-255-4995
Ben Jarvis, Associate Planner, 661-286-4048
We respectfully request that the City of Carson alert the City of Santa Clarita that Sierra Mobile Home Park (55+) was just purchased by KSFG in October 2015 and they, the City, need to protect its mobile home residents. The city also needs to protect what is left of its Affordable Housing element. Sierra Mobile Home Park is a 55+ community with mostly fixed income Seniors.
KSFG will convert 55+ mobile home parks to family parks if the city does not have a protective measure in place. This practice has occurred at other mobile home parks that they own. Usually, within 3-5 years after conversion, too many fixed income Seniors are forced out of their homes due to rising rents, the pass-through utilities and uncomfortable living conditions.
The residents at Sierra Mobile Home Park have been informed and are prepared. They have been warned about signing any SCM long-term lease agreements that would reduce their rights and protections. But Santa Clarita's mobile home park residents need their city's help.
Our research indicates that KSFG/SCM have a plan to remove existing protections from residents. They've attempted Phase I of that plan, going door-to-door trying to get residents to sign a long-term lease that removes their protections – and reports are that Sierra Corporate Management has been unsuccessful in this regard.
Our sources tell us that most of the residents were informed and have refused to sign anything currently offered from Sierra Corporate Management.
Congratulations are in order for all residents of both mobile home parks who stood their ground and realized that the SCM long-term leases were not in their best interests.
Here is what the typical SCM long-term lease agreement does and how it traps the mobile home owner in the park. This one document has been the sole written instrument in the destruction of lives in a SCM managed and KSFG owned mobile home park. We call it the SCM 8/7/6 Percent Trap.
Now that Phase I has failed, we can only surmise that Phase II is going to involve litigation with the City of Carson regarding the Mobilehome Space Rent Control Ordinance.
While that is taking place, which may take many years, residents of both mobile home parks will be suffering from reduced services, reduced amenities, minimal maintenance and lowered admission qualifications. These changes may be stressful to the Seniors both financially and mentally, and may prove to become health and safety issues.
We understand there are many on fixed incomes and our experience shows that this group can be a prime target of KSFG. The pass-through of utilities that are happening right now in both parks will be the first in a series of financial hardships imposed upon the residents by the new mobile home park owners.
But this is just the beginning.
Long time residents of the City of Carson may now find themselves in a situation where they can no longer afford their mobile home. Many will be forced to leave and many will end up selling their homes to a KSFG affiliate, it may be Two Palms Real Estate, a California Limited Partnership filed on July 16, 2014 that appears to serve as the real estate division of KSFG and Sierra Corporate Management. Mobile homes will sell to the KSFG affiliate for a fraction of what they are worth.
Based on what we've seen, and have experienced, with all KSFG owned and SCM managed mobile home parks, both of the parks in Carson will begin to experience vacancies. These will occur due to a variety of financial hardship reasons – this is the beginning of the dismantlement of a once thriving community of affordable housing.
What's next for the residents of these mobile home parks in the City of Carson?
Have you ever seen a 4 star mobile home park deteriorate into a 1 star mobile home park in less than a decade? We have, after it was purchased by KSFG and managed by SCM. It will be a slow "deterioration" process starting with a reduction in park management and maintenance which has already happened at both parks in Carson.
The mobile home park infrastructure will be neglected and this will become apparent usually after it is too late. Residents will begin to experience short notice water shutoffs, power shutoffs, sewage backups, standing water in the park, and a host of other challenges that were not present before being purchased by KSFG and managed by SCM.
There will be a selective lack of enforcement of the park rules and regulations. There will be a loss of amenities. There will be restrictions placed on whatever amenities may remain. Most comforts of life that these mobile home park residents have enjoyed for decades will be stripped away – this is the business model of KSFG and SCM.
SCM will slowly drive the current residents out of the park and replace them with "long-term lease" residents, refer to the above Granada Villa Mobile Home Park proposed Case Study. This rollover of residents is proven time and time again with all mobile home parks in the KSFG portfolio. The Sierra Corporate Management long-term lease agreement is the KSFG GOLDEN EGG – and is the KISS OF DEATH for the mobile home owner.
The business model of KSFG exists for one purpose – to generate revenue – in mass – and to destroy the lives of those who are now under that business model. Once KSFG purchase a mobile home park, our opinion is that its destiny is now determined and the park has a target end date.
These target end dates may be evidenced by Leasehold or Ground Lease expiration dates which are buried within Sierra Corporate Management leases under the heading of Zoning/Use Permit or Zoning Use and Permit Information. These headings typically appear toward the end of a 20+ page SCM long-term lease agreement. They can sometimes be found in the park rules and regulations. The dates are easily overlooked by prospective residents.
Based on research into the business model of KSFG, the process of destroying a mobile home park, and the lives of its residents, may take anywhere from 8-15 years depending on the age and condition of the park at the time it was purchased. It may be longer for those mobile home parks who have residents fighting back.
There's a specific process that each park goes through on the path to destruction. Just ask any long time resident in any KSFG owned mobile home park what their experiences have been, and continue to be.
Kort & Scott Financial Group and Sierra Corporate Management have officially arrived in the City of Carson, California. This should be a big concern for all mobile home park residents, not just those in the 2 parks recently purchased by KSFG and now under SCM management. There should be an emergency council meeting to address concerns that have recently been brought to light.
We feel that the Carson City Council should be proactive in its approach. We understand that the City of Carson is very proud of its strict enforcement of the Mobilehome Space Rent Control Ordinance. But, you've not experienced a Kort & Scott Financial Group. James Goldstein is a Chihuahua compared to the dog pound of unchained pit bulls that comprise KSFG and SCM.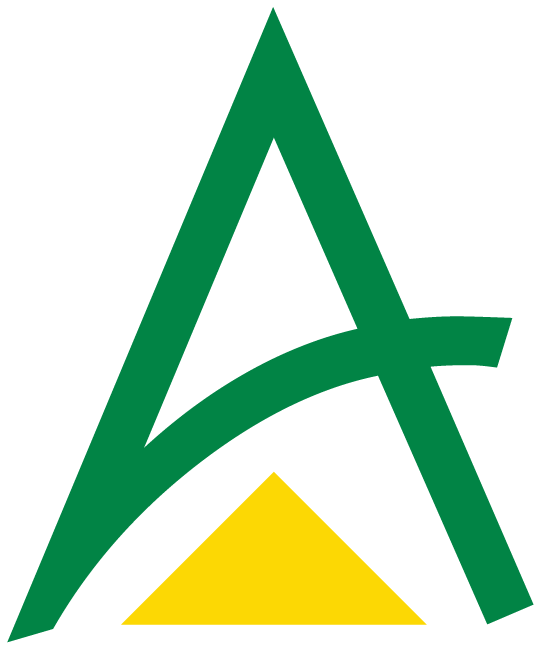 The mobile home residents within the City of Carson are going to need help. The South Bay Mobilehome Resident's Alliance (SBMRA) is actively engaged in providing assistance to all mobile home park residents whether they reside in the City of Carson, California or not.
We strongly feel, and advocate, that there be a combination of concerted efforts from multiple groups and organizations to prevent what KSFG and SCM may have planned for the mobile home parks in the City of Carson. The SBMRA may not be able to do this on their own.
Our plea is that the Carson City Council Members take this information and use it to their advantage and help the many mobile home residents that are, and will be affected by the Kort & Scott Financial Group business model.
PLEASE, put this at the top of your agenda. Let the residents know that you are there for them. We need to provide information and "boots on the ground" to alert the residents of what may take place over the next few years.
The mobile home residents need to prepare. The City of Carson needs to prepare.
Task Force of 9 Formed to Investigate
Mobile home parks run by Sierra Corporate Management have become a statewide problem because of highly questionable business practices and management. A task force, including District 4, the District Attorney, Yolo County Housing Authority, Legal Services of Northern California, the CAO, the Assessor, the Sheriff, the State Department of Housing and Community Development, and County Counsel, has been formed at Yolo County to investigate and respond.
The County BOS office is receiving many calls from the residents in the Royal Oaks Mobile Home Park because of hazardous fire conditions, title issues, allegations of fraudulent business practices, and units in ill repair. Most of the residents are low income and do not have extra funds for repairs or charges made by the owners. D. Ewing suggested a possible donation of funds to provide CO detectors to these residents. Provenza will investigate this option and report back at the next meeting.
Chair D. Ewing – 2015
---
Sierra Mobile Home Park
Seniors are a very special class of people that are on fixed incomes, don't have the ability to run out and get a job to support their families. And, if the net result is that park owners take ownership of a park and then raise the rents at such a rapid rate that the seniors cannot afford to live in their homes in Santa Clarita, then I will tell you there is a special place in hell reserved for you.
Councilman TimBen Boydston – 2016
---
Vista Diablo Mobile Estates
Councilmember Kalinowski reported the Antioch Development Agency was a party to the rent gouging through rent subsidizes. He suggested the City investigate the possibility of elder abuse, determine whether or not there were legal grounds to pursue rent control and consider an investigation into some of the ongoing business practices of Sierra Corporate Management.
Antioch City Council – 2006
It's elder abuse, it's terrorizing senior citizens – and it's got to stop. It just simply has to stop. I'm hopeful that the owners (Kort & Scott Financial Group) will truly sit down in good faith – because I think it's only been bad faith – and truly negotiate with us.
I am fully aware that lawsuits are going to happen, I tell my staff to always pick your battles. I'm willing to pick this as one of my battles, because – quite frankly – this is elder abuse. The more I learn about what these individuals do (Sierra Corporate Management), the more concerned I am. It's unconscionable – absolutely unconscionable. For them, it's about money; to me, it's all about greed.
Mayor Don Freitas – 2007
When you look at the rents that are being charged (for just the land under the mobile home) this is obscene what they (Sierra Corporate Management) are doing. You're paying a little less than what I pay for a mortgage on land with a house. That's wrong, that's totally wrong. I'm very mad at these folks. I think it's wrong. It gives free enterprise a completely bad name.
Councilman Arne Simonsen – 2007
I wanted to voice my total disdain to this management company (Sierra Corporate Management) for their insistence upon, in my mind, wreaking total havoc and discontent from the owners of the individual coaches in the park. I find this very troubling. I believe strongly in corporate responsibility.
Councilman Reggie Moore – 2007
The way this group (Sierra Corporate Management) has been conducting business has been slimy – and that's being nice. From my perspective, nothing about this smells right. You have 70-plus-year-old seniors signing leases for 20 years or more with an automatic 6% increase in rent each year. How do you do that to someone on fixed income?
Councilman Brian Kalinowski – 2007
---
Continental Manufactured Home Community
In June of last year, I was no longer able to afford the massive rent increases in my rent at a Santa Ana park managed by Sierra Corporate Management. My rent was $1,296 per month plus utilities and my SSA was under $1,200. For the last four years, I used every resource to make the rent, then buried my mom. That's when the heartless bastards at SCM (an acronym for scam) swooped in to take my home of 31 years.
Anonymous – 2015
---
Corona La Linda Mobile Home Park
Three months ago, Anaheim based Sierra Corporate Management purchased Corona La Linda Mobile Home Park. Since then, the price for new rentals has doubled from $650 to $1,300 per month. Dixon, one of several landowners who agreed to the deal, said he felt forced to comply with the majority decision. 'I have a feeling the new owners are about as aggressive as they can be. I personally feel terrible for having done the deal.'
The Press Enterprise – 2015
---
Lamplighter Sacramento Mobile Home Park
2016 Mar – I am a calm and a peaceful person. I love all my jobs and give 100%. This company wanted to teach me how to do illegal sales. I told them that let's fix the homes and then sell them but this statement offended them and I ended up being the bad employee. Legally we are supposed to have a Property Manager, Assistant Manager and a full time Maintenance person. Instead, I was the only Property Manager there and we had a part time porter (not maintenance). As me being a great employee, I continued working there and doing 3 person's jobs all by myself. I know I was learning and, learning is the key to success. I will find a better job and be successful as I am a hard worker and a leader.
Onsite Community Manager (Former Employee)
---
Lincoln Center Mobile Home Park
But now, with $1,700 rent, more and more people are finding they can't afford their rent, and they are trying to sell their homes. However, the homes won't sell because the rent is too high. Since they can't sell, residents are walking away from their homes, and this park is receiving more and more foreclosures than ever before. Because of all the foreclosures, mortgage companies have "gotten the word," and are refusing to loan to buyers in this park.
Anonymous – 2015
---
Tustin Village Mobile Home Park
I have a friend who has been living at Tustin Village MHP for quite some time. They are getting on in years and are having trouble coming up with the $1,600 per month space rent. I'm not familiar with Mobile Home Parks and was hoping you could help shine some light. Their rent has gone up from $500 to now $1,600 during the time they've been there. My friend is on a fixed income and most of it now goes towards the rent.
Anonymous – 2015
Mon, Sep 14, 2015 – Amending Chapter 6.02 of Title 6 of the Santa Clarita Municipal Code concerning Manufactured Home Park Rent Adjustment Procedures.
Manufactured homes in manufactured home parks provide an important alternative form of housing for City residents.
A significant number of manufactured home owners and residents are older individuals, many of whom live on fixed incomes. A significant number of manufactured home owners and residents are of low or lower income. These persons may expend a substantial portion of their income on rent and may not be able to afford other housing within the City.
There is currently a serious shortage of affordable housing in the City. Manufactured homes have unique characteristics as a form of housing.
First, ownership is split. The individual who owns the manufactured home typically does not own the pad on which the home is placed. Instead, the manufactured home owner typically rents a space at a manufactured home park on which the manufactured home is placed and then affixed with a foundation and landscaping.
Second, manufactured homes are not mobile. Once a manufactured home is placed on a pad in a manufactured home park, it is costly to move and relocate the home. Plus, moving a manufactured home can damage the home.
Third, unlike those who rent apartments or single family residences, manufactured home owners make a substantial financial investment in the homes.
Fourth, senior citizens living on fixed incomes and people of low or lower income often rely on manufactured homes for their housing.
Together, these factors create a unique situation where the manufactured home owners are essentially captives of the manufactured home parks. The manufactured home park owners are in a position to charge excessive and exorbitant rents knowing that the manufactured home owners cannot readily relocate in response to rent increases. Thus, in an unregulated market, there is disparity between the respective bargaining positions of those who own the manufactured homes and those who own the manufactured home parks.
Manufactured homes constitute an important source of housing for senior citizens and persons of low and moderate income. There is a limited amount of alternative housing affordable to and suitable for the typical manufactured home park resident, and manufactured home parks are a valuable resource of affordable housing.
The disparity in bargaining power discussed above still exists, and therefore the need for effective and fair manufactured home space park rent adjustment procedures continues.
Manufactured Home Rental Adjustment Panel