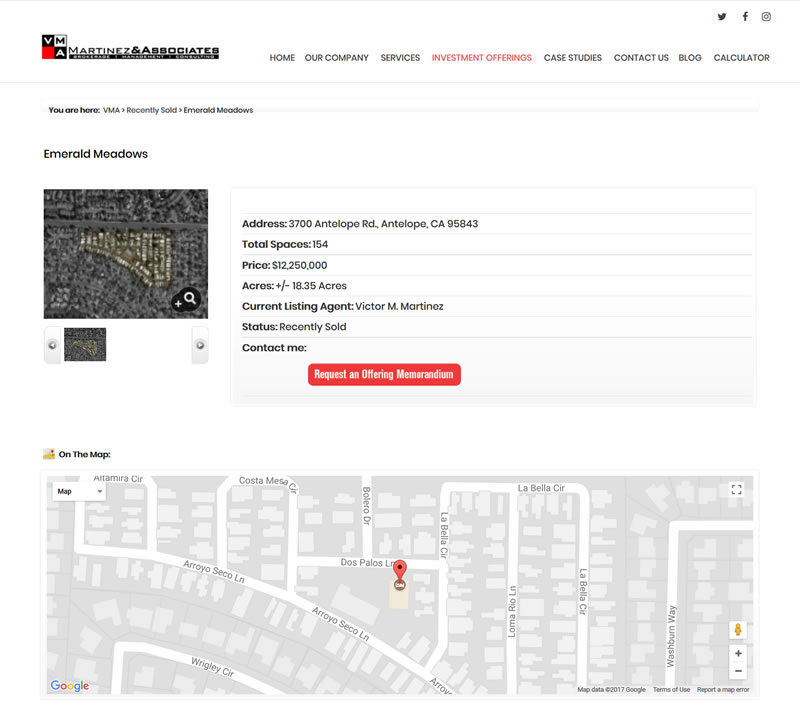 Mon, Sep 4, 2017 – Listed as "Recently Sold" on Martinez and Associates. LoopNet Last Updated: 2017-04-18
Mon, Nov 14, 2016 – In 1996 Kort & Scott purchased Emerald Meadows Mobile Home Park located at 3700 Antelope Road, Antelope, California 95843.
On Tue, Nov 1, 2016, the mobile home park was listed for sale on LoopNet for $13,500,000 with a Cap Rate of 5.77% and a Net Operating Income of $778,950.
Described on LoopNet as an immaculate 154-space, all-age mobile home park on 19.35 acres with a laundry room, clubhouse and swimming pool. Runs on city water and sewer.
Broker: Victor Martinez, Martinez and Associates
Note: The residents of Emerald Meadows Mobile Home Park have sued the Kort & Scott DBAs that own their park 2 times in the past 10 years. The second civil lawsuit is currently in progress with a trial date set for Oct 10, 2017.