Mobile Home Owner News – November 2022
Resident curated mobile home owners news and information for residents of Mobile Home Parks owned by Kort & Scott (KS) companies. The MHPHOA also provides news coverage for Mobile Home Parks not owned by KS companies.
Click/tap the story headlines to open a link to the full original story and/or media such as streaming video from City Council Meetings. Story headlines with are inline news stories.
Clicking or tapping links with a caret (kar-it, carrot) will expand/show additional content and change to to collapse/hide content. Content that is collapsed/hidden will not print.
---
RE: Santa Rosa, California
Wed, Nov 30, 2022 – Santa Rosa mobile home park residents will get more peace of mind when it comes to rent increases under a new plan tentatively approved by the City Council late Tuesday.
Currently, 16 of Santa Rosa's 19 mobile home parks with rent control set yearly increases based on 100% of the CPI with a 6% cap, like most other Sonoma County jurisdictions.
If the new amendment holds, rent increases will be tied to 70% of the CPI with a 4% cap. It would also allow park owners to increase rent by 10% for in-place transfers, which occur when a mobile home is sold to a new buyer.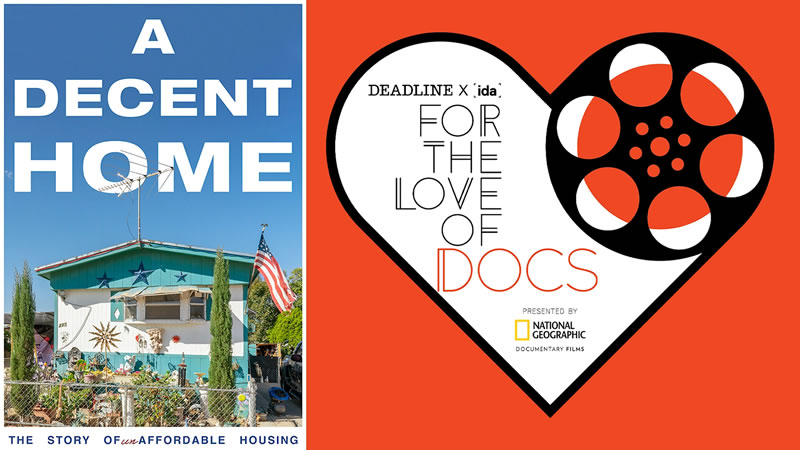 Wed, Nov 23, 2022 – In 'A Decent Home,' Private Equity Firms Buy Up Mobile Home Parks, Costing Ordinary People Their American Dream – For the Love of Docs
In a segment of his show Last Week Tonight, John Oliver directed his attention to an often-overlooked segment of the American housing market: mobile home communities.
The homes of some of the poorest people in America are getting snapped up by some of the richest people in America, he said, before adding ironically, Luckily, there have been no problems whatsoever.
There have been problems, of course – problems explored in the documentary A Decent Home, which screened Tuesday night as part of Deadline's For the Love of Docs virtual event series. The film directed by Sara Terry explores how private equity firms and wealthy investors have spotted a big money-making opportunity in acquiring mobile home parks around the nation. Once they've got control of the parks, these entities drive up rents mobile home owners pay to house their trailers on privately-held land.
Terry filmed in parks in California, New Hampshire and Iowa. At one park, a resident told her of a dramatic increase in what she was required to pay. 
Sun, Apr 7, 2019 – Mobile homes may seem like an affordable housing option, but large investment companies are making them less and less so.
Tue, Apr 9, 2019 – Inspired by Last Week Tonight with John Oliver's segment on mobile home parks, Rep. Julie Fahey gave a remonstrance today on the floor of the Oregon House.
Define: Remonstrance – An earnest presentation of reasons for opposition or grievance especially a document formally stating such points.
Merriam-Webster > Remonstrance
Report: Private Equity Giants Converge on Manufactured Homes
Fri, Apr 5, 2019 (MHAction Report Released Thu, Feb 14, 2019) – Our new report with Private Equity Stakeholder Project and Americans for Financial Reform details private equity convergence on manufactured housing.
Many of the largest private equity and real estate investors in the world, managing more than $1.77 trillion in assets, have bought up manufactured home communities at a rapid pace and raised rents and fees sharply, posing a dramatic new threat to the economic security of millions of seniors, people with disabilities, families, and immigrants in need of low-cost housing, according to our new report.
Private equity companies and predatory real estate investors are buying up mobile home communities, raising rents, and getting richer off the backs of poor people, said Sabrina Ramirez, manufactured home resident from Palo Alto, California.
MHAction (Manufactured Housing Action)
Download the Private Equity Giants Report
File Type: PDF, Pages: 19, Size: 1.9 MB
RE: Abraham Arrigotti, Living Well Communities
Tue, Nov 22, 2022 – In a press release that will undoubtedly bring great joy – and no small measure of relief – to the individuals and families living at Century Mobile Home Park, Dawn Melgares, executive director for the San Luis Valley Housing Coalition (SLVHC), issued a press release on Tuesday, announcing that the non-profit is under contract to purchase the mobile home park.
The announcement follows four months of intensive conversations, educational meetings, facilitation of homeowners deciding the path they choose to take in determining their own future and exhaustive outreach to community and municipal organizations garnering support for the project and the lives of those most impacted by the decision.
RE: Abraham Arrigotti, Living Well Communities
Sun, Nov 20, 2022 – By unanimous vote, Alamosa City Council approved a motion to provide up to $1.1 million in gap funding to the San Luis Valley Housing Coalition for the purchase of Century Mobile Home Park at its meeting Wednesday.
In exchange for the funding, SLVHC is committed to repaying the entirety of funds to the city within one year and to list the city on the deed with the property basically serving as collateral until the funding is repaid.
If successful, SLVHC's purchase would keep the property under local control, honoring the residents' stated preference for the park to be owned and managed by the non-profit and effectively stopping its purchase by an out-of-state private buyer who already owns one mobile home park in the city and — has happened there - would most likely raise lot rental fees.
Wed, Nov 16, 2022 – The San Luis Valley Housing Coalition is looking to purchase the Century Mobile Home Park in south Alamosa to add to its affording housing efforts. The housing non-profit will go before the Alamosa City Council on Wednesday to ask for assistance with the purchase.
The city council will have a work session on the sale of Century Mobile Home Park ahead of its meeting Wednesday. The work session is slated for 6 p.m. and will take up a recommendation from City Manager Heather Brooks and staff that the city provide up to $1.1 million in gap funding for the purchase of Century Mobile Home Park by the SLV Housing Coalition.
The owner of the mobile park has an offer of $6.8 million from a private buyer, but because the property appraised for $5.765 million, the non-profit SLV Housing Coalition was only able to offer the appraised value.
The city says the gap in the appraisal is due to the assumption that the entire sewer system needs replacement. Brooks and her staff are recommending that the city help the SLV Housing Coalition meet the $6.8 million asking price by providing gap funding until the non-profit housing coalition can apply for additional grants to meet the purchase price and repair the sewer system.
Mon, Sep 12, 2022 – The clock is ticking on the Nov. 1 deadline by which time a bid has to be on the table to buy Century Mobile Home Park, should the 104 homeowners residing there – many who have lived in the park for years ­– vote to take their future in their own hands.
After getting blindsided by the news in July that the property is being sold for the stunning price of $6.8 million cash, homeowners have discussed which of three options they should take in response – options legally available to them by Colorado state law.
They can opt do nothing, let the $6.8 million sale go through and hope for the best. They can form a Resident Owned Community (ROC) where they vote on who among them will comprise the board that governs the park, establish rules under which the park will operate, and obtain $6.8 million financing to buy the park themselves. Or they can vote to have a non-profit – in this case, SLV Housing Coalition (SLVHC) – purchase the park and then provide ongoing, on-site management.
A fourth option – where the government purchases the park – has been presented to the homeowners but has not been discussed much since then, largely due to a collective lack of interest.
Thu, Sep 8, 2022 – It's hard to know, 'cause everything's clear as mud. That's the voice of one Century Mobile Home Park resident who's been attending meetings at the old Boyd School in Alamosa to hear about the sale of the mobile home park and the options owners and renters have.
Abraham Arrigotti, who owns Living Well Communities, has made a $6.8 million cash offer to buy the mobile home park. Arrigotti, of San Clemente, CA, has been on a mobile home park buying spree in the San Luis Valley, purchasing Country Mobile Homes in Monte Vista earlier this year and Town and Country Mobile Home Park in Alamosa in 2021.
If he gets Century Mobile, the largest park in the San Luis Valley with 184 spaces, expect rents to go up. It's what Arrigotti did when he purchased Town and Country, and what he has told San Luis Valley Housing Coalition Executive Director Dawn Melgares he plans to do if he closes on Century Mobile.
Fri, Aug 5, 2022 – More than 100 individuals and families – many of whom are vulnerable, living on low income and have children – received news two weeks ago that has the potential to completely upend their lives, costing them the homes they have bought and paid for and ultimately leaving them with no place else to live.
The situation could be very devastating, says Dawn Melgares, executive director of the San Luis Valley Housing Coalition, in an exclusive interview with the Valley Courier.
It all started with a letter from San Juan Vista, LLC of Las Vegas, Nevada, owners of Century Mobile Home Park, located at 17th Street and State Avenue in Alamosa. Delivered on July 20, all 148 residents of the mobile home park were notified that the property is being sold. According to the notice – also sent to the City of Alamosa – the owners have received an offer from an undisclosed buyer to purchase the property for $6.8 million. In cash.
Mon, Nov 21, 2022 – This table of Investors, Park Owners and/or Park Management Companies is a work in progress as of Mon, Nov 21, 2022. The number of Sites data may not be accurate and is rounded up to the nearest quarter (25, 50, 75, 00). The MHPHOA are performing ongoing research in this area to see if we can accurately account for the total number of Sites for each entity listed. Address and Website information are accurate based on recent audits performed for data verification against publicly available records.
RE: Pacific Current Partners, John Saunders
Fri, Nov 18, 2022 – Residents have concerns rent increases will drive people out after their Mount Vernon mobile home parks were sold to an investment firm. Mobile home residents spoke out Tuesday about concerns of possible rent increases that could drive people from their homes after their two mobile home communities were sold..
The two mobile home parks – Ray's and Engleside mobile home parks – are located off Richmond Highway in the Mount Vernon area of Fairfax County. Mobile home residents claim the owners – Ahora Company LC and Rapido Company LC – previously indicated they would not sell the properties.
However, the owners notified residents in September they received a $24.2 million offer from Pacific Current Partners to buy the mobile home parks, and they planned to sell the mobile home parks to Pacific Current Partners with 60 days notice.
The residents claim the owners' attorney said a resident-led offer would not be considered. According to Tenants and Workers United, the $24.2 million offer from Pacific Current Partners is nearly three times more than the $8.1 million combined assessed values of the mobile home parks.
RE: National City, California
Wed, Nov 16, 2022 – The National City Council on Tuesday unanimously approved an ordinance that temporarily limits rent increases at mobile home parks.
The ordinance, which prohibits property owners from increasing rent by more than 5 percent annually, still requires a second reading next month. It would become effective January 1, 2023, and expire June 30, 2024.
National City is the latest municipality in the county to approve rental protections for mobile home park tenants. In October, Imperial Beach approved an emergency ordinance instituting a ban on evictions, a 5 percent rent cap and anti-harassment provisions for trailer parks. Chula Vista, Escondido, Oceanside, San Marcos and Santee also have mobile home rent stabilization ordinances.
RE: Kort & Scott Financial Group
Zenyara® Weekend Getaway – Brought to you by Michael H. Scott, the one half of Kort & Scott Financial Group. It's ONLY $350,000 for the weekend! The 40,000 square foot luxury compound accommodates up to 24 guests with 11 bedrooms and 11 baths.
Tue, Nov 15, 2022 – Where Charity and Celebrity Merge: Real Estate Mogul Repositions Desert Estate as a Pinnacle for Philanthropy
A three-night stay at Zenyara, in Indio, California, was auctioned off to DiCaprio. Zenyara is the brainchild of Michael H. Scott, a real estate mogul connected with Hollywood's elite, who has established himself as someone prominently known for setting a high standard for giving back.
Scott, the mobile home park tycoon and managing partner of Kort & Scott Financial Group, who has been featured on Forbes' Billionaires list in the past, believes that knowledge and opportunity should be passed down as someone develops in their respective industry.
Philanthropist: A person who seeks to promote the welfare of others, especially by the generous donation of money to good causes.
RE: Star Management, Pacific Current Partners, John Saunders
Fri, Nov 11, 2022 – Residents of Skyline Mobile Home Park have urged the Torrance City Council to protect them from skyrocketing rents for more than a year, but have been unsuccessful time and again – including this week.
The City Council this week rejected a proposed mobile home rent stabilization ordinance, reaching the same conclusion as it did in September: The panel supported the rent stabilization deal proposed by Skyline's ownership over enacting the city's own policy.
RE: Star Management, Pacific Current Partners, John Saunders
Mon, Nov 7, 2022 – A mobile home rent stabilization ordinance is back on the table in Torrance following pleas from residents of Skyline Mobile Home Park, who are facing significant rent hikes under the park's new ownership.
Tuesday, Nov. 8, may be Election Day, but it will also mark the third time the City Council considers enacting a mobile home RSO after declining to do so at meetings in June and September. The proposed RSO comes at the behest of Councilman Asam Sheikh and would limit annual rent increases to 4% plus the regional rate of inflation for a total raise not to exceed 10%.
Since Saunders Property Group purchased Skyline Mobile Home Park in October 2021, residents of the 265-lot senior-only park have seen their rents increase dramatically.
A 15.9% average rent increase was announced in October 2021 and enacted in two stages – a $100 increase in November 2021 and a $96 increase in September. Residents' rents will increase another 10% beginning in January.
Thu, Sep 15, 2022 – The Torrance City Council declined to pass a proposed rent stabilization ordinance for mobile homes this week – despite pleas from Skyline Mobile Home Park residents, who are facing substantial rent increases – and instead supported a rent deal proposed by the complex's owners.
Skyline is a 265-lot senior-only mobile home park, where many of the residents are retired and living on fixed incomes.
The new ownership told residents they would increase rents by $196, an approximately 15.9% hike, shortly after purchasing the park for $67 million in October 2021.
RE: Equity LifeStyle Properties
Fri, Nov 4, 2022 – In December 2021, ELS completed the acquisition of MHVillage/Datacomp for a purchase price of $43 million. MHVillage is the premier online marketplace dedicated to manufactured home buying and selling. Datacomp provides independent, market-based valuations for manufactured homes in land lease communities.
RE: California
Wed, Nov 2, 2022 – The MHPHOA have been continually researching and developing a database of Resident Owned Communities (ROC) aka Resident Owned Parks (ROP) in the State of California. We have 180 communities listed to date. We welcome input from our audience regarding additions and/or corrections to the data currently available. If you'd like to contribute information to the database, please contact the MHPHOA.
2022 ROC Statistics
Statistical research performed in November 2022.
| Type | Parks | Spaces | RV1 | RV2 | Total | HOA |
| --- | --- | --- | --- | --- | --- | --- |
| 55 | 112 | 24,236 | 290 | 398 | 24,924 | $272 |
| AA | 68 | 8,934 | 112 | 500 | 9,546 | $357 |
| | 182 | 33,170 | 402 | 898 | 34,470 | $301 |
182 ROCs, 34,470 Lots
The MHPHOA have researched and confirmed 180 Resident Owned Communities representing a total of 34,470 lots in the State of California.
33,170 MH Spaces, 1,300 RV Lots
Of those 34,470 lots, 33,170 are mobile home spaces, 402 are RV Lots With Drains (RV1) and 898 are RV Lots Without Drains (RV2).
55+ (Senior) vs. All Ages (Family)
Of the 180 ROCs, 112 are 55+ communities and 68 are all age (family). The average number of mobile home spaces in 55+ communities is 217, the average in all age communities is 132.
HOA Fees, $301 Average
Of the 157 ROCs that we were able to confirm current (2022) homeowners association (HOA) fees, the average HOA fee for 55+ communities is $272 per month. The average HOA fee for all age communities is $357 per month. The overall average is $301 per month.